When I first started off in ministry, our church had full-time programmers. As a rapidly growing church, we were able to devote resources to solving ministry problems via custom developed ChMS systems. Most churches face unique problems that aren't resolved with off-the-shelf systems and end up either duplicating data in software silos, doing things manually, or not doing them at all. Enter "no-code" and "low-code" technology.
The business world has fallen head over heels for no-code and low-code as of late but many in church settings aren't aware of it. In simplest terms, low-code and no-code are when you create applications or processes without needing to be a programmer. By simplifying how applications can be built and data accessed, businesses are using low-code and no-code to solve business problems they encounter at all levels of the organization, even through "citizen developers" who are not themselves programmers!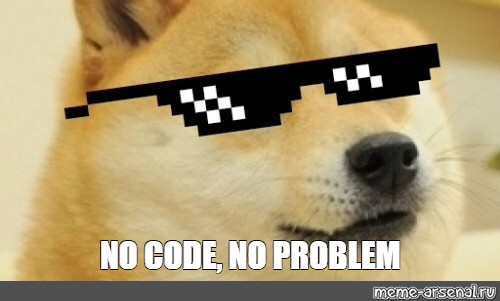 Unfortunately, churches and missions organizations have been lagging behind in the low-code and no-code development space. That's largely because churches often rely on labor for low value repetitive tasks instead of investing in apps or automation, which is a shame because great low-code and no-code apps free up people to spend more time supporting high value activities that drive discipleship.
It doesn't have to be this way, every church gets low-code and no-code app development capability donated to them by Microsoft! 😱 Here's a quick rundown on what you should already have available to work with:
Automating tasks with Power Automate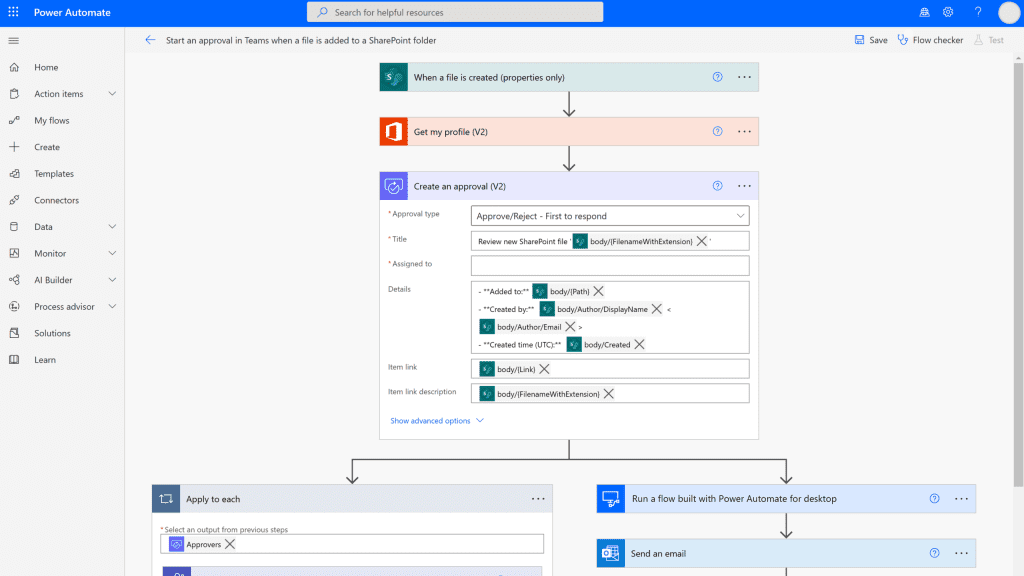 Power Automate, formerly "Flow," is an automation platform similar to Zapier or IFTT. It can be thought of as doing two things: first it can perform a sequence of tasks when triggered manually or when it detects a particular action happening. Second, it ties together different systems, so if you, say, create a new person in your church management system (ChMS) it can trigger creating a new video task and auto-fill the name and email address in your video messaging platform. Most organizations should start their low-code and no-code efforts with Power Automate as there's usually opportunities to sync member data across apps or there's a form that should automatically kick off a process or add an item to a list upon completion.
Building custom applications with Power Apps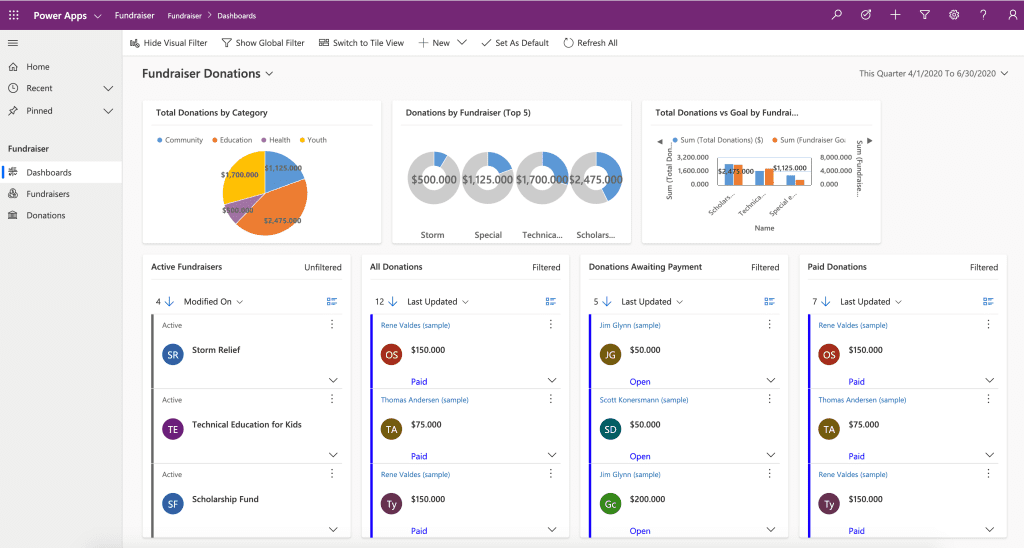 Power Apps allows people to take data, be it in a spreadsheet, list, Dataverse, or SaaS application and interact with it. You can think of it as an evolution of Microsoft Access in a cloud and mobile first world, and indeed, it can import Microsoft Access databases if you still have one in use. There's no limit to what you can create on Power Apps, but it shines at simplifying data entry and data recall. The most utility will come when using Microsoft Dataverse and the nonprofit common data model to expand Dataverse.
Visualizing data with Power BI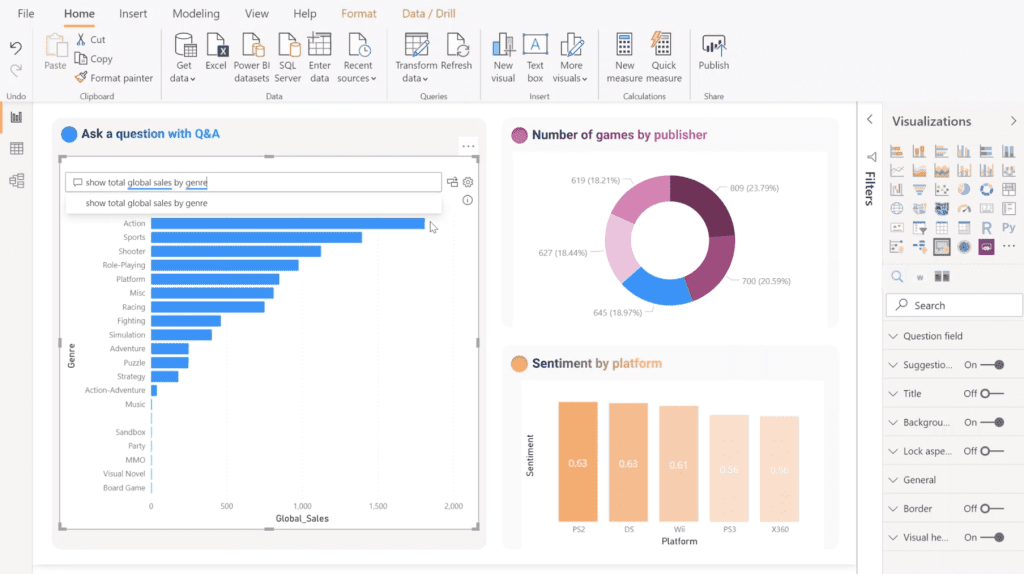 Power BI, the BI standing for "business intelligence," is for data analysis. It can be used to visualize data that you collect in spreadsheets, lists, Dataverse, or apps. Given that ChMS's are usually pretty bad at giving good breakdowns of analytics, Power BI can be really valuable. For a first visualization, try pulling the age and gender info of people active in your congregation and then segregating it by generation. Since churches almost never survive a 30% male to 70% female ratio, make a visualization of the ratios as one indication of congregational health. Add other things like small group attendance, volunteer engagement, and giving as additional health indications.
Chatbot powered interactions with Power Virtual Agents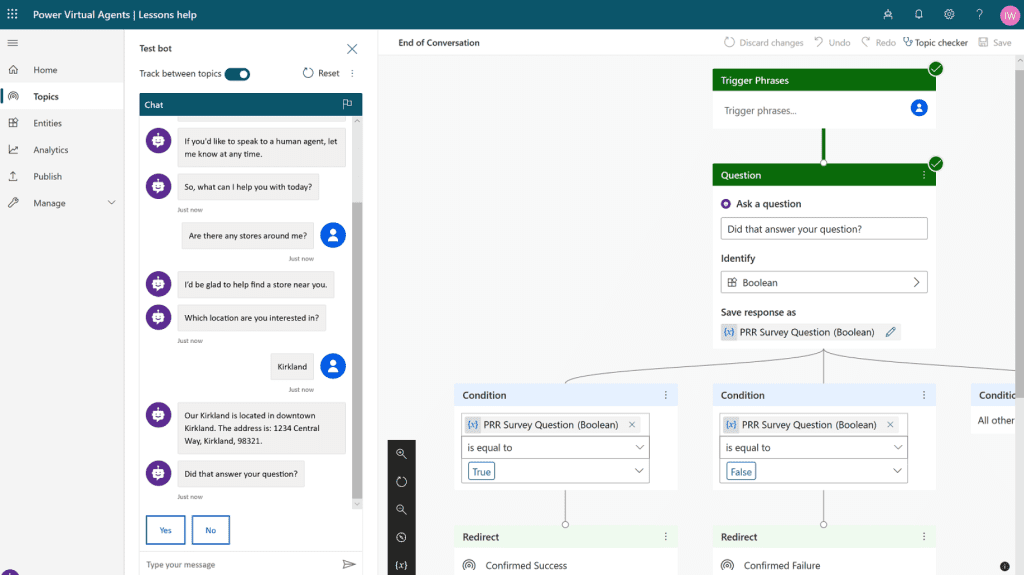 Power Virtual Agents can be setup inside of Teams to allow for chatbot based interaction. An example would be a staff member typing "I need to book a room" in Teams then Power Virtual Agents clarifying how many people and what date before checking availability and reserving the room. It can be extended out to parishioners so they can chat with the chatbot on a church website or Facebook; however, the costs can be pretty significant to provide access beyond staff and key volunteers in the average church. Focus on something simple that staff would find helpful but often forget how to do… like making leave requests.
Going further into creating no-code and low-code solutions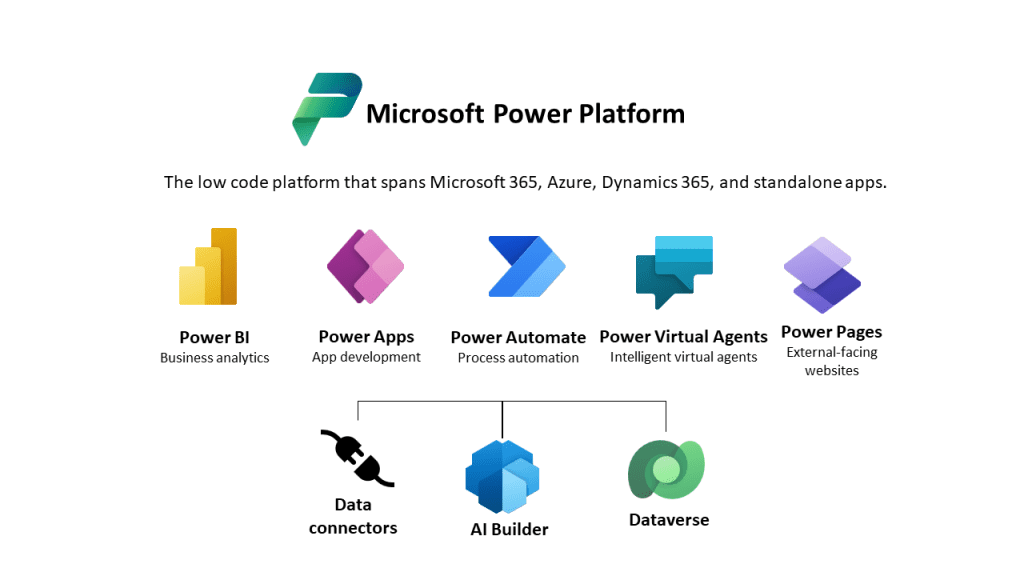 Now, the real power comes in tying together all of the Power Platform elements to create solutions to a problem. Let's say you want to start using a next-step or action system to help with discipleship. You would use Power Automate to catch events happening in your ChMS, Dataverse to store some data so you can analyze trends, Power Apps to be able to make adjustments or add more data from Teams, Power BI to visualize trends, and Power Virtual Agents so staff can type "How is Paul Smith?" and get a brief summary.
Low-code and no-code in the Microsoft ecosystem are continuing to expand. We are even starting to see easily added AI abilities crop up. It sounds very dystopian, but with just a few hours of time in Power Platform we could have a no-code app analyzing the social media messages of your congregants to see if they are growing in the fruits of the Spirit, because AI sentiment analysis has been an off-the-shelf capability on Power Platform since 2019 and it's easy to add to an app! Not saying we should do that per se, at least not unless you're okay with people uttering "Black Mirror" in the same sentence as your church name, but it illustrates how much capability is at a pastor's fingertips with no-code and low-code in an increasingly digital world.
In the future, probably five to ten years down the road, I expect many churches to even move away from their ChMS because the return on investment will start to shift toward low-code and no-code membership databases in Dataverse and Power Apps being tied to apps via Power Automate. The only thing holding most churches back today would be children's ministry check-in, but that won't remain an issue for long.