There are many legitimate concerns about personal data being leaked via AI tools. This week at Microsoft Inspire, Microsoft announced a move to solve that with the release of Microsoft Bing Chat for Enterprise and has made it immediately available as part of the Microsoft 365 E3, E5, Business Premium, and Business Basic licenses. Since churches get Microsoft 365 Business Basic and Business Premium donated, that means that all your church staff can utilize OpenAI's ChatGPT-4 without the risk of church data leaking as a result of AI training. 😱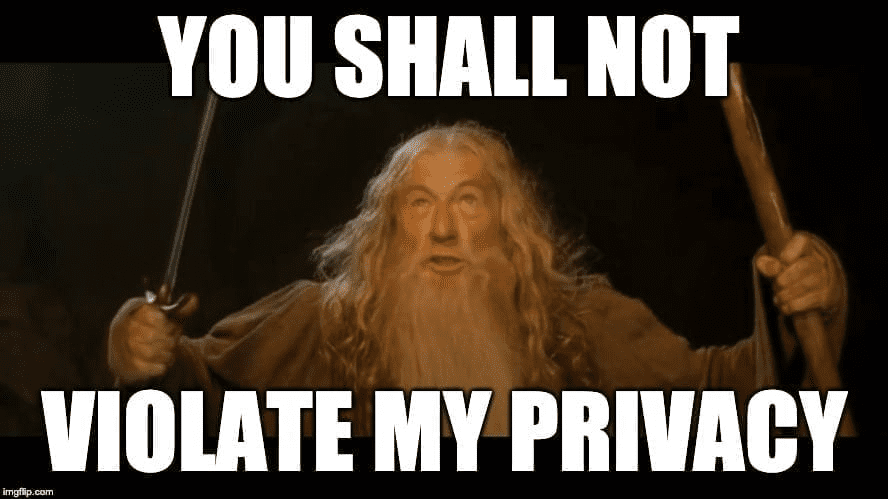 Before we get started, Bing Chat isn't perfect, I asked it to help on this article and it fell flat on its face by just giving a whole lot of bullet points. That said, at other times I've seen it put out considerably better writing than most churches produce so it all just kind of depends at the moment. I still wouldn't task it with theological content at the moment, it has no guardrails so it can, for example, use illustrations that promote Arianism. 🤷
Here's the quick guide to enabling Bing Chat for Enterprise in your church:
1. Make sure you have the Microsoft 365 donations
Hopefully your church has already applied for a Microsoft 365 nonprofit tenant at this point, but if you still haven't then you are missing out on what is easily the most generous tech donation program available to churches, and need to head over to the Tech for Social Impact page and register your church as a nonprofit: Microsoft for Nonprofits
You will need to agree to their policies in order to use the donations, but as a religious organization you are granted an exemption from the diversity requirements related to gender and sexual orientation. That's not always the case with donations, most churches aren't actually eligible for the donation programs at Google or even Zoom as they do not provide an exemption clause 😩… but I digress.
2. Apply Business Premium or Business Basic licenses
In order to use Bing Chat for Enterprise, each person needs to have a license applied to their user. The requirements to use a free donation license are that the user needs to be on payroll or the user needs to be a senior leader like the treasurer. Otherwise, you are required to purchase licenses (at a massive discount) if you wish to grant them to volunteers.
For more on user accounts, get tips on setting up user accounts in your church.
3. Enable Bing Search inside your Microsoft 365 Admin center
First, go to the "Microsoft Search in Bing Homepage" under the Org Settings of the Admin center. Next, make sure that the box next to "Display the Microsoft Search in Bing homepage for your organization" is checked.
Here's a link directly to the setting: Settings – Microsoft 365 admin center
4. Opt-in to Bing Chat Enterprise
Now that you've enabled Microsoft Search in Bing Homepage, you will need to opt-in to Bing Chat for Enterprise. You can do so at this link: https://aka.ms/TurnOnBCE
Check the box to accept the terms and then select "Turn On" and press "Confirm." That's it, it's now enabled, but as with many admin settings in Microsoft 365 it can take a while before the setting actually goes into effect.
5. Share the link with your team
Now your team can access the AI chatbot via the following website: bing.com/search
As long as they log in using their Microsoft 365 account, then nothing they type is saved outside of your church's Microsoft 365 tenant. This means they can ask it things like "please write an email that is friendly yet firm to Susan who is a volunteer in our children's ministry thanking her for her years of dedication to the kids ministry but remind her that our anti-groomer policy means does not allow children to sit in teacher's laps." Previously, using names would have resulted in the larger model being aware of Susan and the issue within the kids ministry, but Bing Chat for Enterprise prevents it from leaking out.
It's also possible to have Bing Chat for Enterprise available directly in Microsoft Edge. If your staff are signed into edge using their work account then clicking that "b" icon in the upper right will open Bing Chat for Enterprise too. 👍
Closing Thoughts
Bing Chat for Enterprise is a great starting point for your church to start leveraging more AI. Most of the value here will be for administrative functions like writing compelling announcements or quickly putting together an email drip campaign. Moving forward, I expect Microsoft CoPilot to be compatible with Power Automate which means a lot more processes will be able to be handled as approvals of AI generated material instead of needing human intervention from end to end. An example would be if a member wanted clarification on something from the AGM a year ago via an email, form, or chat… CoPilot would be aware of the meeting minutes and decisions made in the AGM and would be able to draft the response and ask a human to approve the answer. That allows church staff to focus on higher value ministry tasks. 😎
Note: you can also use the API requests within automations to various AI tools in a way that retains data secrecy; however, no longer needing to train the AI model with the right information and being able to draw on it natively within Microsoft Apps like Word, Excel, Outlook, etc. is what is going to set CoPilot apart moving forward.