I don't know about you, but I don't make all that many phone calls these days. Still, having a phone is just not optional for a church. I'm not a fan of old-fashioned land lines and PBX systems: they are old, they are expensive, they only work in the church office, and they require a costly voodoo master to come out and program them… yuck all around! Voice over IP (VoIP) makes a lot more sense these days: they are reasonably priced, they work anywhere, and most IT people can figure out how to manage them. Today we'll look at using Microsoft Teams as the VoIP calling platform.
Why Use Teams for VoIP Calling?
The nice thing about Teams is that Microsoft generously donates licenses to churches. It's also available on pretty much every device you use, so you don't necessarily need to purchase more equipment (although you certainly can in order to add convenience and capabilities). On top of that, Teams is not limited by location. Think of it this way, you can use the Teams app to make and receive VoIP calls to your church regardless of working location: the church secretary can be working from home, answer a call to the church phone number via Teams on her smartphone and send it over to the youth pastor who is working from Starbucks today. I wish we'd had that kind of capability back when I first started off in ministry… I had to make all my calls from my cubicle back then. ☹️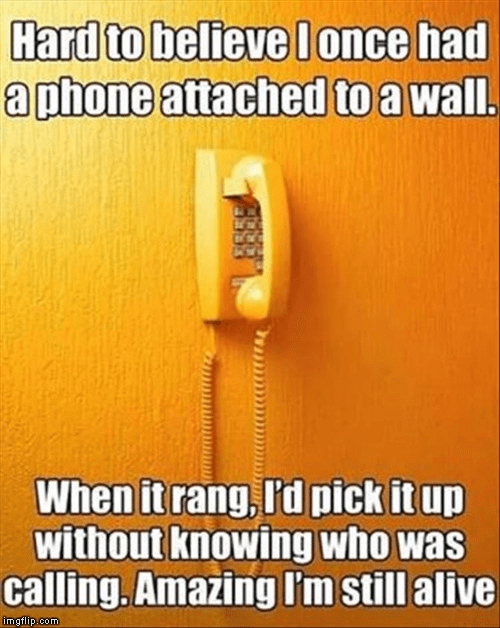 The Base VoIP Licenses
There are several phone/calling licenses available to nonprofit organizations from Microsoft. Here's a rundown of the important ones:
Microsoft Teams Phone Standard (Nonprofit Staff Pricing):
This is the most basic phone system license. It does not by itself include VoIP calling minutes so you need to either add an SBC (Session Border Controller) for direct call routing or you need to add-on a pay as you go plan.
Teams Phone with Calling Plan (Nonprofit Staff Pricing):
This is the license to use if you want to include a pool of VoIP calling minutes and not have to worry about direct routing. There are two "zones" to choose from, "zone 1" is for USA based nonprofits and "zone 2" is pretty much for everyone else. I've noticed that not all nonprofits can purchase "zone 2" even if they have a nonprofit tenant and are in a zone 2 region. In those cases, it is probably best to purchase Microsoft Teams Phone Standard (Nonprofit Staff Pricing) and get an SBC for direct call routing or use a pay as you go plan.
Microsoft 365 E5 (Nonprofit Staff Pricing)
Microsoft 365 E5 includes Teams Phone Standard so it's a good choice if your church is located in a region with data protection requirements like Europe or Singapore or is otherwise keen to invest in protecting the church from cybercriminals.
Microsoft 365 Audio Conferencing (Nonprofit Staff Pricing):
This license allows people to dial a phone number to join a Teams meeting. Likewise, it also allows adding people to a meeting by dialing out phone numbers. It's not strictly necessary, but can be handy in certain situations.
The PSTN for VoIP Calling
Now you get to decide whether Microsoft will be your PSTN for actual VoIP dialing or not. If you selected Teams Phone with Calling Plan, then Microsoft will be your PSTN and handle making the VoIP connections to phone numbers. If you selected Microsoft Teams Phone Standard then you have two options:
Direct Routing via SBC:
So, not going to lie, going the SBC route can be complicated. If you go that route, you'll likely want to get your SBC as a managed service and have it setup for you. It's possible to setup an SBC and connect it to a SIP trunk and Teams yourself, it's just not going to be a picnic to get your Teams VoIP up and running! 😉
Pay as You Go:
The other option is to have Microsoft be your PSTN but be billed per minute for calls made over VoIP. This can be a great option for infrequent outbound callers; however, it's not available in the USA zone due to tax issues, but it's available for the "zone 2" users.
How Much Does It All Actually Cost?
So, total cost per user can be anywhere from $5~$20 USD per month depending on region and plans. Small churches really benefit from the simplicity and nonprofit discounts from just getting a calling plan included. Larger churches should compare the costs between direct routing and calling plans because they can hit a break-even point where having an SBC and the added complexity makes sense.
Final Thoughts
I get it, phones are not all that exciting these days, but they are still a necessary piece of technology in the church office. I would also argue that so few people actually get a voice phone call, that when you do make one it has a higher degree of "costly signaling" for the recipient so it makes sense to include phone calls where you can within your church's communications strategy. Having VoIP available really enables that, and Microsoft Teams is a great VoIP option for churches.