There's no shortage of church presentation software these days for displaying your slides. Honestly most of them can tick all the basic boxes these days too like: CCLI SongSelect importing, announcements, motion backgrounds, etc. This can make it hard to know which one is the right fit for your church.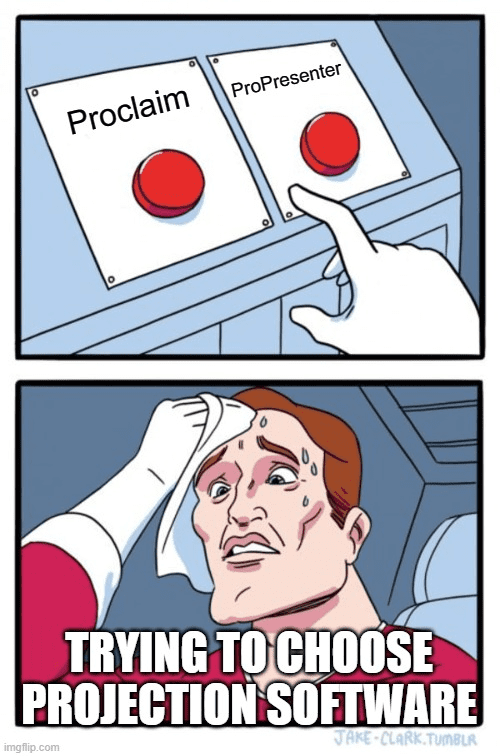 Let's try and simplify things a bit, here's a list of the top church presentation software and when to choose them.
1. Proclaim
https://faithlife.com/products/proclaim
Who it's best for: Normal sized churches, church plants, pastors who use Logos Bible Software, churches without graphic designers, stages with multiple 16:9 displays, and churches that livestream.
Who it is worst for: Megachurches that have complex stage screen setups and don't use volunteers for projection.
Why it makes the list: I love Proclaim because it was designed to be cloud based and has a super low learning curve. This means you can crowdsource presentation across your church: worship leader selects songs and verse/chorus order, communications sets the announcement slides, pastors import their sermon directly from Logos, etc. Despite being really easy to use, it has tons of advanced features available like being able to template your livestream, confidence monitors, and main slides. It also works with SDI and NDI outputs if you require that. It even has plans that include media libraries available if you don't have any in-house graphic design ability.
If you want your stage to look like this: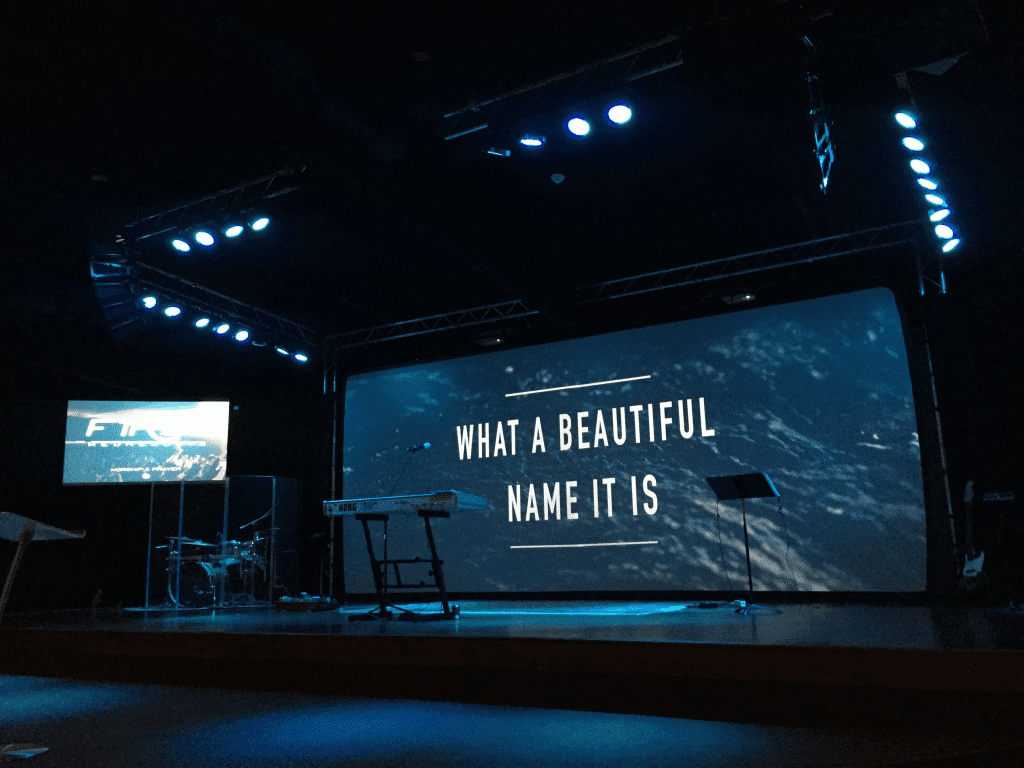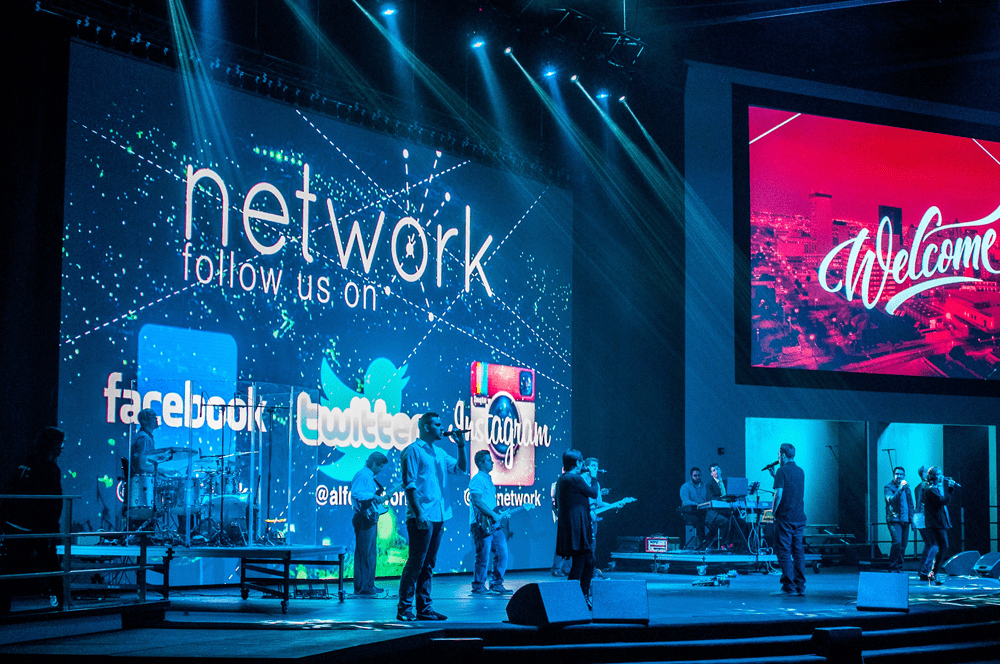 Pro Tip: Use the media library to setup your own templates to make life easier and more consistent for your team.
2. ProPresenter
Who it's best for: Megachurches and other churches with complex stages requiring multiple irregular displays.
Who it is worst for: Volunteers and churches without AV professionals on staff.
Why it makes the list: ProPresenter makes the list because it's considered the gold standard and there are some scenarios in which it is the best choice like in complex stage design scenarios that incorporate elements like LED Walls. I would argue that most churches should avoid the hype though because it is not a good fit for normal sized churches and it makes far more sense to focus on implementing presentation software with considerably lower learning curves.
If you want your stage to look like this: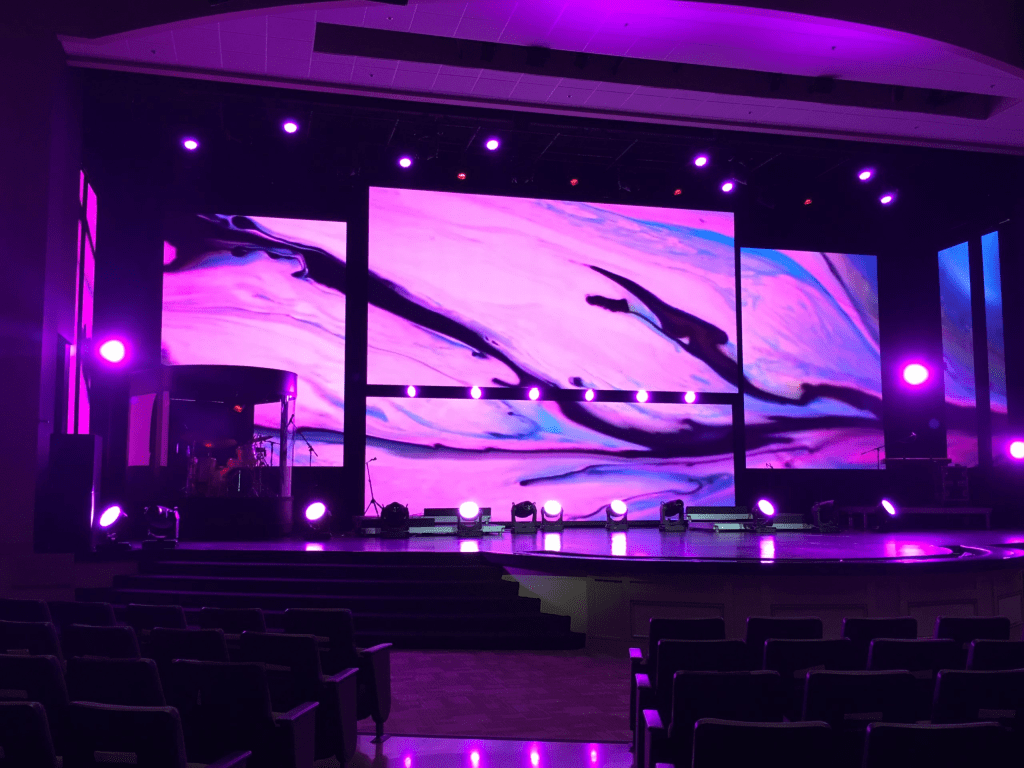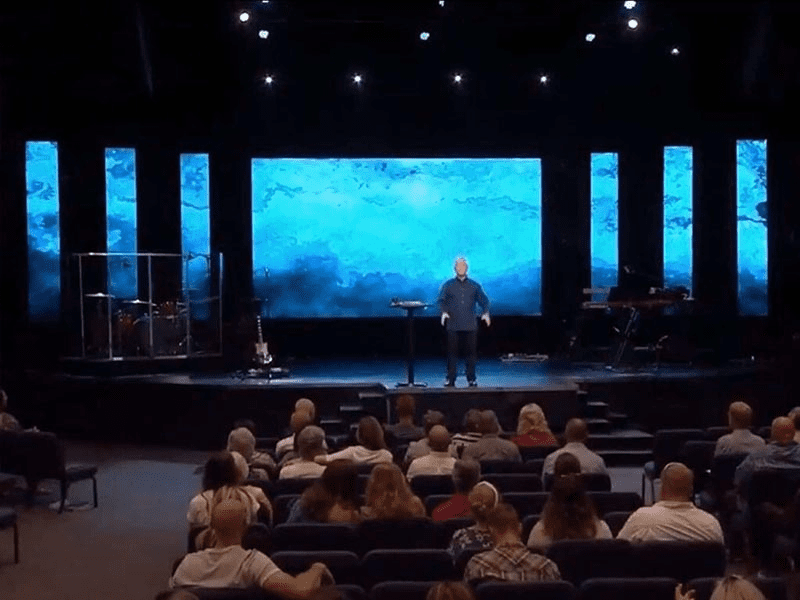 Pro Tip: If you use ProPresenter make sure you run it on Windows instead of Mac. Most churches struggle with ProPresenter quirks and instability on macOS.
3. WorshipTools Presenter
https://www.worshiptools.com/en-us/presenter
Who it's best for: Churches with basic presentation needs who want to collaborate on presentations via the cloud but lack the budget for Proclaim.
Who it is worst for: Churches that lean heavily on volunteers for creating slides as it has quirks in how slides are designed.
Why it makes the list: Presenter makes the list because it is fairly capable, cloud based, and has a very low cost. In terms of ROI or ease of creating great looking presentations, it doesn't beat out Proclaim… it's not even in the same league… but it is a solid and viable church presentation system.
If you want your stage to look like this: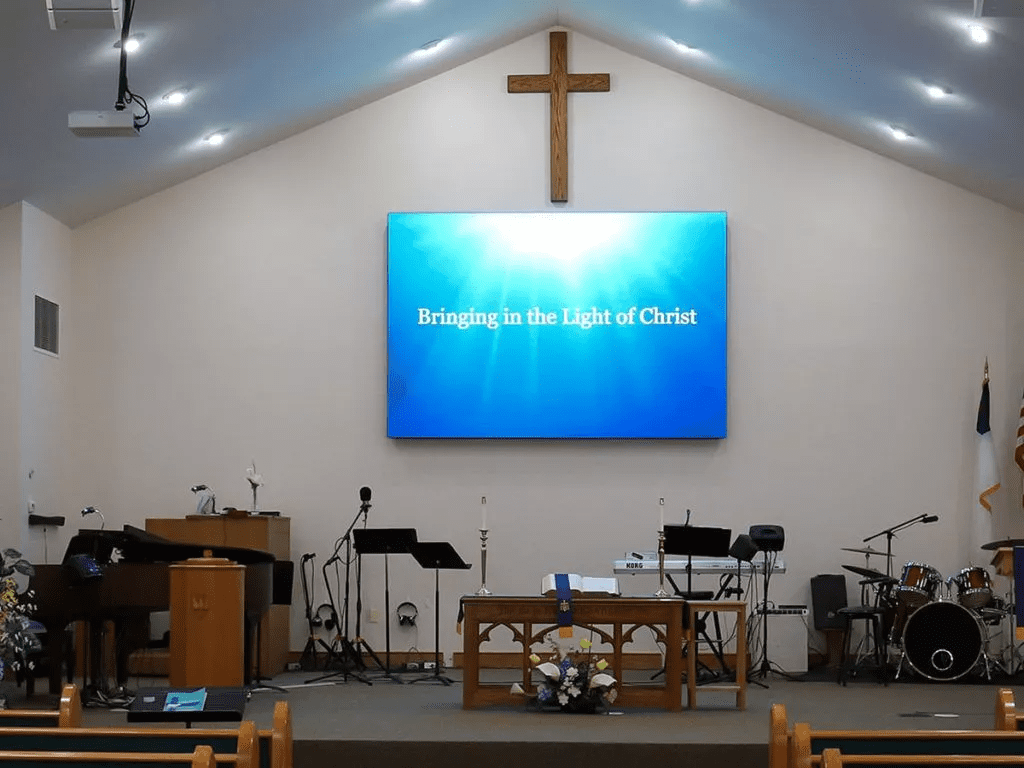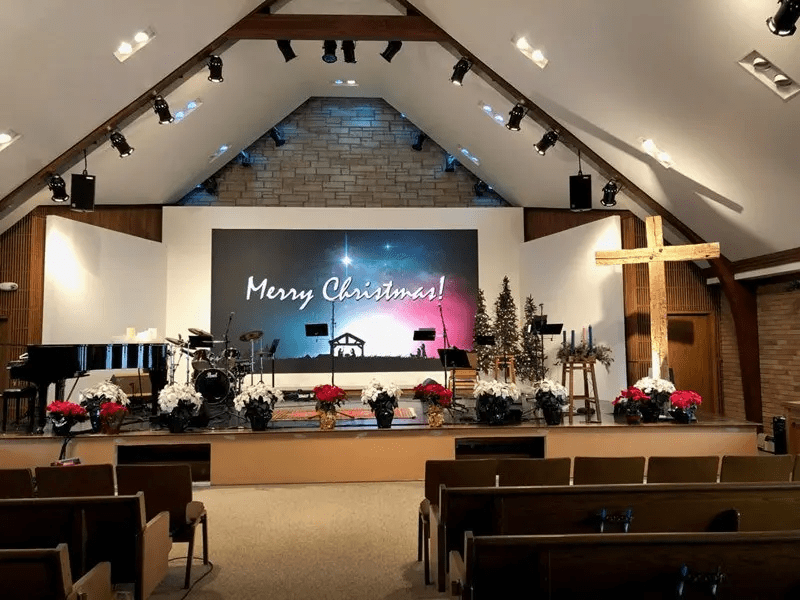 4. MediaShout
Who it's best for: Churches that only need the basics.
Who it is worst for: Churches wanting to provide confidence displays to the band or lower thirds to a livestream.
Why it makes the list: MediaShout makes the list because it is popular and straightforward church presentation software. It doesn't really have anything that stands out as exceptionally great nor as exceptionally bad. This makes it suitable if your church wants to keep presentation needs really basic.
If you want your stage to look like this: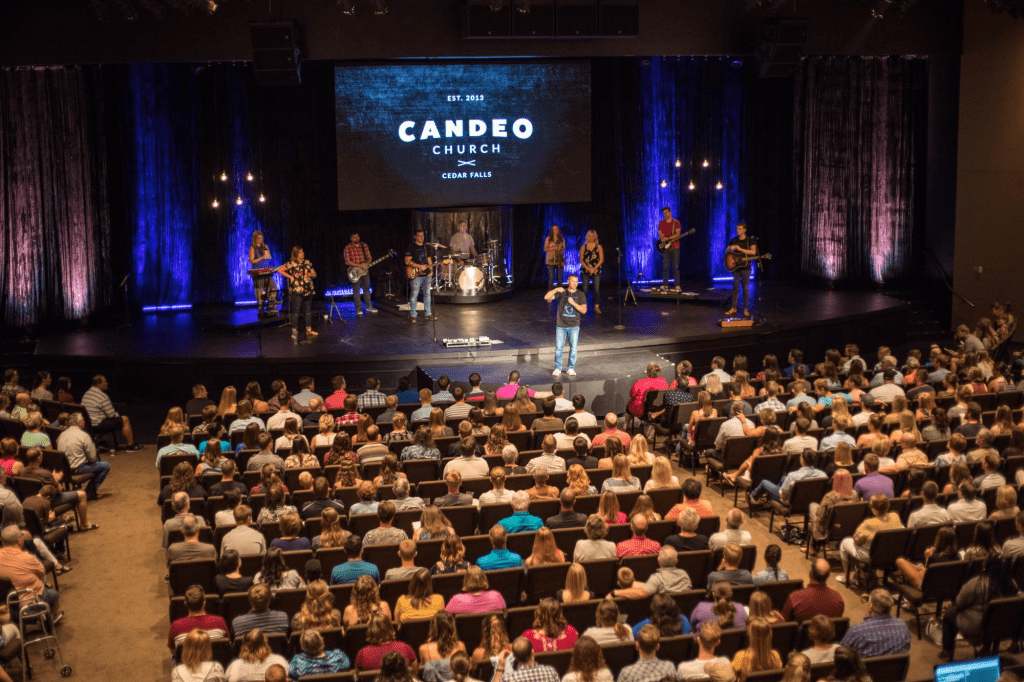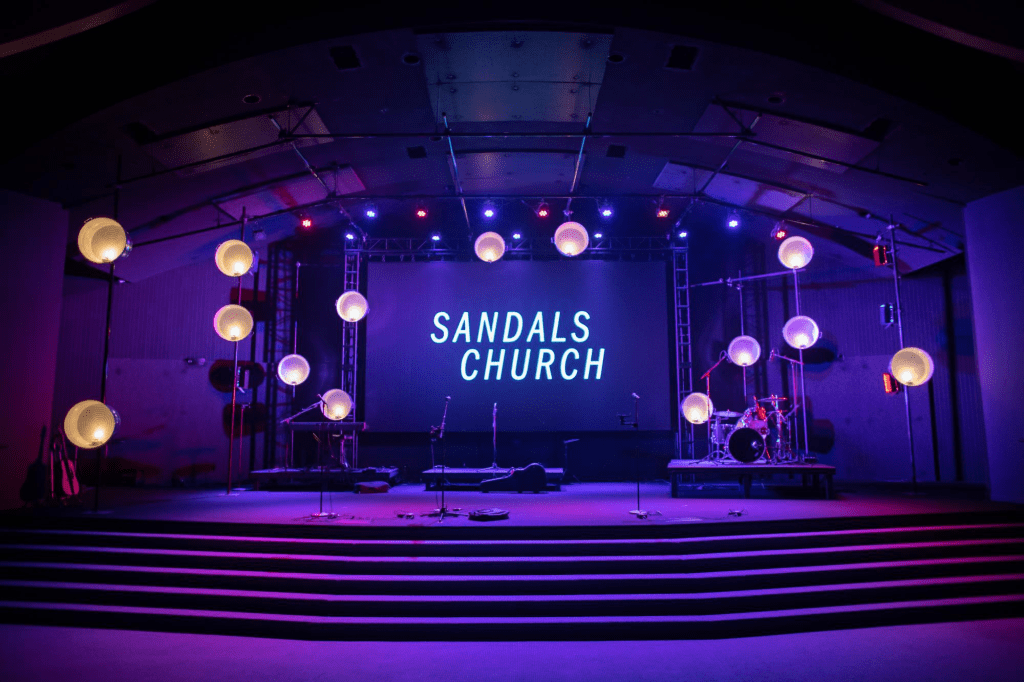 Pro Tip: MediaShout can get flagged by Microsoft Defender for Business so you'll likely need to create exclusions for it.
5. EasyWorship
Who it's best for: Churches that want to have more layering control but don't want quite the complexity of ProPresenter.
Who it is worst for: In my experience, churches up to around 1,000 members don't fare all that well with EasyWorship.
Why it makes the list: EasyWorship is a solid, established, and respected church presentation system. While the name implies it has a shallow learning curve, this isn't quite true and complexity wise, it isn't quite ProPresenter, but it isn't dead simple like Proclaim. I've found that churches in that 200~2,000 range tend to jokingly refer to it as "Hard-Worship," but it also has churches that adore it. 🤷
If you want your stage to look like this: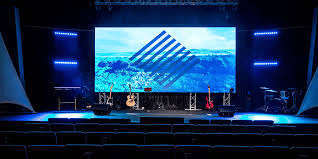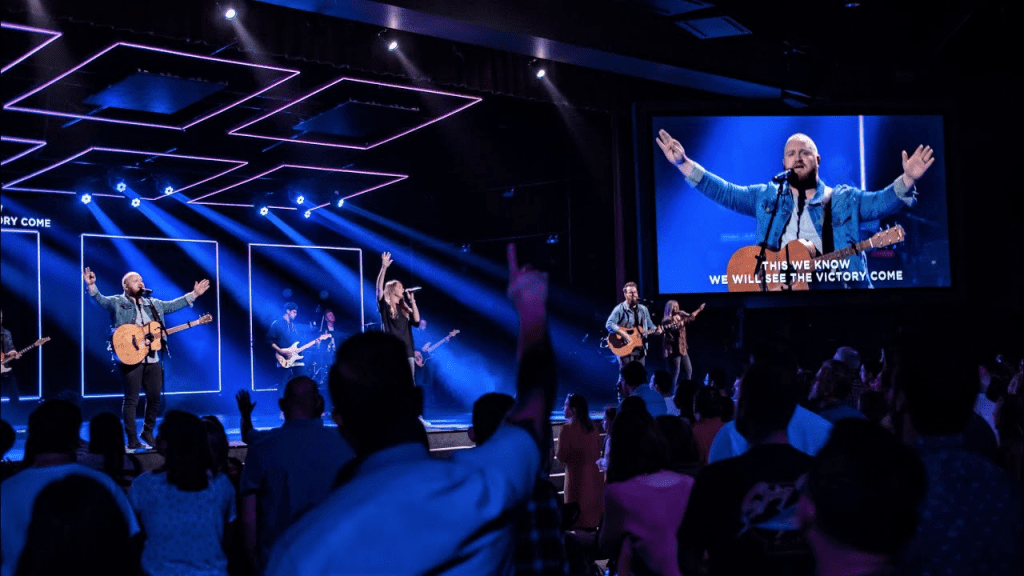 6. OpenLP
Who it's best for: Churches that love using FOSS software and don't mind it being relatively basic.
Who it is worst for: Churches that want to have access to support for their presentation software or have multiple display requirements.
Why it makes the list: While there's several FOSS church presentation software systems out there, OpenLP is the most mature and feature complete. This means if you really lack the budget for one of the other systems and have basic requirements then OpenLP might be a good fit. Remember though: "free isn't always cheap" when it comes to technology!
If you want your stage to look like this: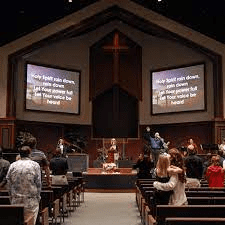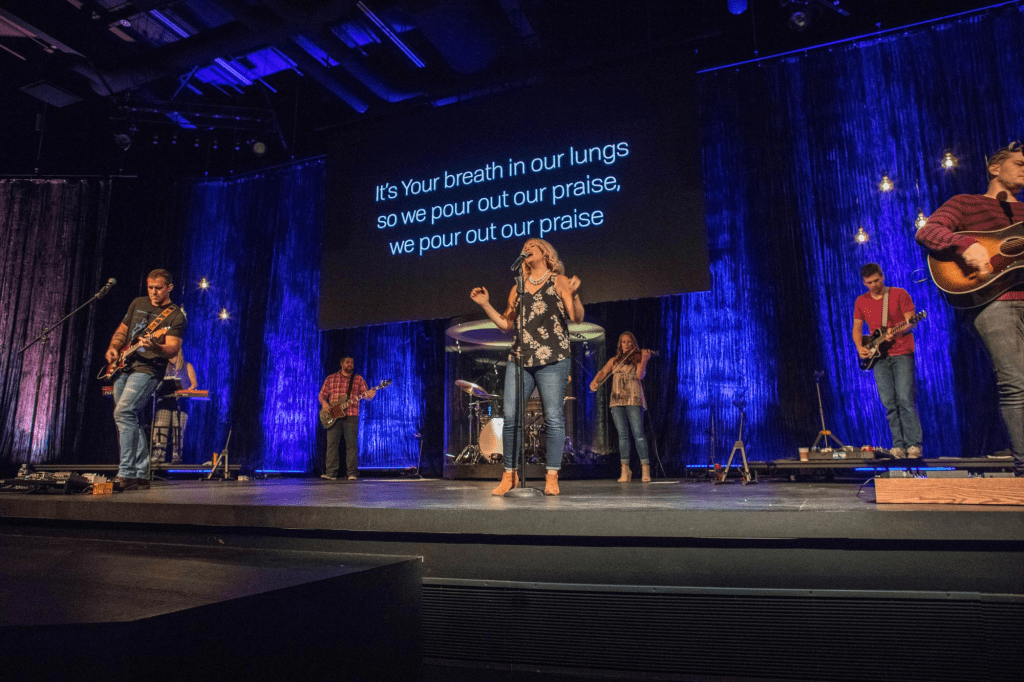 Final Advice
Ultimately, your choice of church presentation software depends on your church's goals, staffing, resources, and workflow requirements. As a rule, try to choose one that distracts church administrative staff as little as possible. The software they use should cut down on their workload instead of compound it. For that reason, I tend to recommend Proclaim because it allows admins to delegate elements of the presentation design and it's super simple and cost effective for the average church to have great looking presentations.